top notch's top 5 fave shows we're currently watching are...
1. Revenge- where to begin with this soap opera...well for starters it's absurd. the plot is so unbelievable but we cannot get enough! we're not going to get into the nitty gritty details of the entire season but here's a quick rundown. emily clark (played by emily van camp) has moved back to her childhood home in the hamptons to seek revenge for her father" death, david clark. his death was caused (in an extremely convoluted way) by the graysons, an incredibly wealthy family who lives next door. victoria grayson, the matriarch, is a real hussy and cheated on her snoozefest of a husband, conrad (who had a little extramarital fun himself, with her bff of course) with emily's father, which led to a love child, charolette grayson. charlotte (who is dating declan aka eric van der woodsen from gossip girl) recently found out about her real dad and has developed a prescription pill addiction. but the grayson's do have one legitimately child, a son named daniel who just so happens to be a major babe. but he's in jail right now for shooting and possibly killing his best friend tyler. oh and he's engaged to emily calrk. see we've come full circle now, right? several important details have been left out in this recap but let's be real here, if you're still reading you more than likely watch the show. if you don't and you're now intrigued you're going to have to watch the season from the start.
2. Real Housewives of New Jersey- do we even need to explain further? we didn't think so.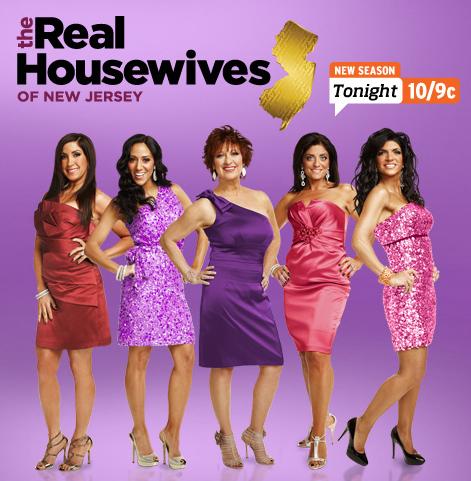 3. Girls- we'll admit we were a bit skeptical about the new show brought to us by the hilarious and talented Lena Dunham and Judd Apatow. probably because anytime a new show is being marketed as "the next generation of sex and the city" we are promptly let down. however, so far so good. we understand why these comparisons to sex and the city are being made; the cast is composed of four unique 20 something year old girls, each working through their own specific issues. hannah, the struggling writer (carrie) has just been cut off by her parents and trying to figure out her next move. jessa, the british friend who has just returned to new york, is kind of a slut so far making her the samantha i suppose, but other than that i see few similarities. marnie is hannah's roommate, responsible and a bit uptight but seems to be the most stable at this point, so i'm sure she'll be having an emotional breakdown in an upcoming episode. guess she's the miranda. then there is shoshanna, jessa's naive and strange cousin. the naivety coincides with charlotte, but that's about it. only 3 episodes have aired so far, but each has been well written, realistic and funny (funny in a witty and ironic way more so than a ha-ha funny way). we're excited to keep watching and see how the season unfolds!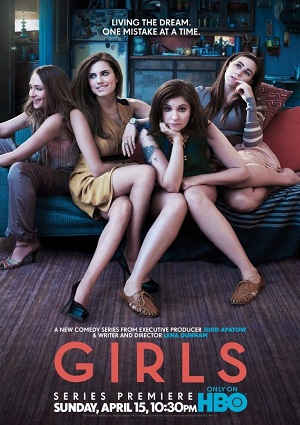 4. Parks & Rec- parks and rec might have to be the funniest show on tv right now. amy poehler + aziz ansari + nick offerman + rashida jones + rob lowe + aubrey plaza + adam scott + chris pratt = the best cast on tv ever. every thursday night we can be found cracking up on the couch at the ridiculous scenarios these characters find themselves in. the show also pulls hilarious guest starts including paul rudd, megan mullally, kathryn hahn and patricia clarkson to name a few! plus leslie knope is our hero. seriously, we had a "gal"entine's day dinner party because she did. knope for president 2012!! can't wait for this weeks episode!
5. Glee- we're not going to get into the show's plot because it's just not that important. we don't watch to find out if rachel and finn will stick together after high school, we're not on the edge of our seats waiting to find out if mercedes picks sam or her current boyfriend, we couldn't possible care less about mr. schu and emma's upcoming nuptials. no we don't watch for any of the melodramatic story lines, we watch for the music. as avid fans of musicals, it is so much fun to be able to watch a mini musical every tuesday! but we will admit, we are a little sad that some of the cast members won't be coming back. not so sure that you can find voices to replace rachel's or santana's. and our favorite performance from last week was...
find us on twitter @topnotchchicago and follow as we live tweet during our favorite shows!
stay fly.
xo,
top notch